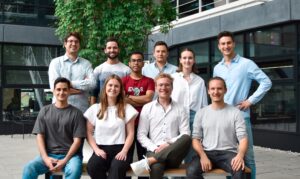 "We solve the climate crisis at the root"!
A topic that concerns us all and for which many products and processes have been created in recent years. Our current start-up Carbon Atlantis has also taken up this challenge.
Carbon Atlantis was founded in 2022 by Paul Teufel, Malte Feucht and Steffen Garbe. After only a short time, they patented their technology, expanded the team and achieved their first funding.
But what does their process look like?
Their patented technology circulates liquid sorbent through the system, efficiently capturing CO₂. The captured CO₂ is either permanently stored or used in carbon neutral or negative products. This makes it cost-effective, modular and scalable.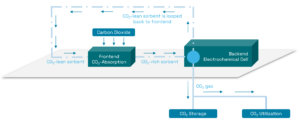 What does the team need for their next step?
Above all, we need talented and hungry people who share our vision of developing an innovative and massively scalable technology here from Munich for the whole world to use in a wide variety of carbon capture applications, from steel to cement plants to waste incineration to direct air capture (DAC). We really appreciate it when people have hands-on experience and enjoy working on hardware. We offer a very diverse work environment where you can learn a lot in a short period of time.
Do you find the topic just right for you (Hiring Page), or do you see another way to support them? Get in touch with the team here: people@carbonatlantis.com
Lastly, we asked the team what they would recommend to students looking to build a prototype in the MakerSpace?
"Think carefully in advance about what materials you want to use and how they will be should be processed. With this knowledge, you can often get a good estimate of what machines you will need and can take the appropriate courses early on."
You are a student and want to advance your project?