Success stories are the elixir of life!
Our Success Story from the MakerSpace is that of Olive Robotics: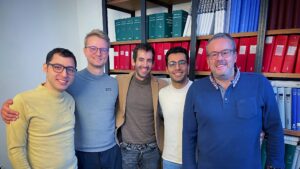 Autonomous robots are on the rise and revolutionizing industries around the world. One of the companies of robotic development is Olive Robotics. Their website, https://www.olive-robotics.com, offers a glimpse into the innovative technology and products the company offers.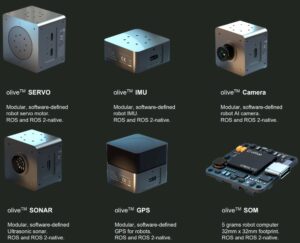 The Munich-based company was founded in 2022 by Mojtaba Leox Karimi, Edwin Babaians, Benjamin Felbrich, Voctor Mayoral-Vilches, Eckard Steinbach. The goal is to drastically simplify the development of
individual robotic (sub)systems with kits made of recombinable coponents. To this end, the Munich-based company packages many robotics-related functions such as actuators, sensors and other functions in specially developed, interoperable hardware modules that can be combined at will to form larger systems.
All components of the modular system function as ROS and ROS2 nodes by default and require neither complex driver installations nor other complicated integration. The commissioning of a module is thus reduced to the simple plugging in of a USB-C cable.
The Olive Robotics team is convinced that the future of robotics lies in modularity and vertical integration. The team has over 50 years of combined experience in robotics, AI and mechatronics. The Munich-based startup is looking for reinforcement in the areas of marketing and sales.
You can see another insight in the following video: