Success stories are the elixir of life!
A recent success story from MakerSpace is that of CargoKite: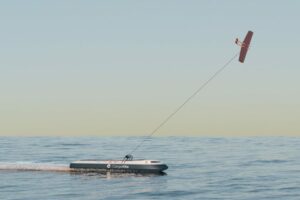 Founded in 2022, start-up CargoKite is revolutionizing the way cargo is transported across the seas. The Munich-based company is developing an innovative, patent-pending micro-cargo ship that enables emission-free, faster and more flexible cargo transport
The idea for CargoKite came about when its founder, Marcus Bischoff, a sailor and engineer, saw firsthand the environmental impact of shipping on the world's oceans. The traditional method of transporting goods using diesel-powered cargo ships was not only expensive, but also caused a significant environmental impact. Marcus realized there had to be a better way and set out to develop a more sustainable solution.
CargoKite combines existing hardware to create a new, groundbreaking concept, but focuses internally on its core: the proprietary, state-of-the-art control system. Core components of the solution, in addition to the hull, are an Airborne Wind Energy (AWE) system ("Kite") that flies at altitudes of 100 to 300 meters and serves as the main propulsion system for the ship, and an active stabilization system on the hull. Both systems already exist in other applications. The innovation lies in the combination of these two components with the tailored control system, which makes efficient operation possible in the first place.
With this energy self-sufficient concept, no fuel is required, reducing costs and eliminating carbon emissions.
To quickly turn their vision into reality, CargoKite uses the machinery at the MakerSpace in Garching. At the same time, the team members take a variety of courses, e.g. 3D printing for the production of components with complex geometry, the metalworking course to produce components from metal or our electronics course to design and produce the electrical components.
Marcus Bischoff's team is thus making great progress in their prototype development in a short period of time. The first prototypes were built entirely in the MakerSpace and tested nearby.
CargoKite's innovative technology will not only make shipping more sustainable, but will also have a significant impact on the bottom line of companies using the technology. The company's success has led to significant investment, and now a team of over 10 employees works to further develop the technology and expand its reach.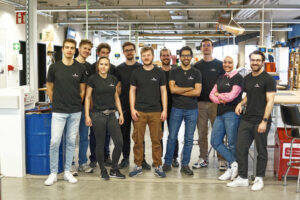 CargoKite continues to drive innovation in the sustainable shipping industry. With its commitment to innovation and sustainability, CargoKite is poised to revolutionize the way cargo is transported across the world's oceans in the years to come.